Book Group Activity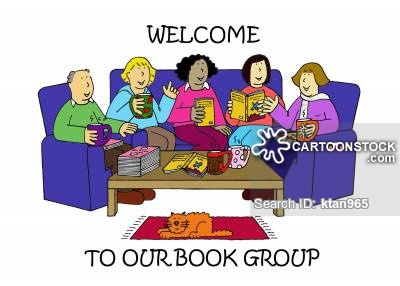 Hello, all!
Thanks so much for participating in yesterday's productive meeting, and many thanks to Rosie for hosting us.
As a recap, here are the nine books that were voted on yesterday. We also held a vote to determine that, exceptionally, our November meeting will take place the third (rather than the second) week of November and that our December meeting will be replaced by a get together hosted by Anne and featuring seasonal readings.
Dates and books selected for each meeting will not be subject to change. All meetings will be held on Fridays, "gathering" beginning at 13:45 and discussion beginning at 2 pm. We have vowed to do our best to limit diversions, so that the meetings can free us up by approx. 15h30.
Barring unforeseen exceptions, we will meet at le Bookstore in Montpellier.
16 November: The Bean Trees by Barbara Kingsolver, presented by Leslie
7 December: Seasonal reading, hosted by Anne
11 January: The Underground Railroad by Coleson Whitehead, presented by Maggie
8 February: The Handmaid's Tale by Margaret Atwood, presented by Denise
8 March:

Hired

by James Bloodworth, presented by Katherine J.
12 April: Elizabeth is Missing by Emma Healey, presented by Rosie
10 May:

A Thousand Autumns of Jacob de Zoet

by David Mitchell, presented byKathleen
14 June: Days Without End by Sebastian Barr , presented by Karen
13 September: The Mill on the Floss by George Elliott, presented by Anne
11 October:

American Pastoral

by Phillip Roth, presented by Barbara
For further information, contact Barbara at
This email address is being protected from spambots. You need JavaScript enabled to view it.
Books read the previous years: