About FAWCO
Inspiring Women Worldwide
About FAWCO
FAWCO ( Federation of American Women's Clubs Overseas),founded in 1931, is an international network of independent volunteer clubs and associations comprising 62 member clubs in 31 countries worldwide. FAWCO has a total individual membership of around 10,000. FAWCO is an invaluable resource for its members, keeping them abreast of global issues and acts as a voice for its members on issues which seek to improve the lives of women and girls globally in the areas of human rights, health, education and the environment. FAWCO advocates for the rights of U.S. citizens overseas; contributes to the global community through its Teams and The FAWCO Foundation, which provides development grants and education awards. The organization is a global women's NGO (non-governmental organization), and since 1997, FAWCO has held special consultative status with the UN Economic and Social Council.
For a comprehensive description and to learn more about FAWCO, please access the FAWCO website and have a browse. Remember as you are a member of AWGLR, you are also a member of FAWCO, and therefore have access to a wealth of information on global issues. It is easy to login as a member by choosing a user name and password.
I will summarise the most important points about FAWCO below should you not wish to access the website.
FAWCO's Mission Statement
to build strong support networks for its American and international membership;

to improve the lives of women and girls worldwide;

to advocate for the rights of U.S. citizens overseas; and

to mobilize the skills of its membership in support of global initiatives for education, the environment, health and human rights.
Member Club Support
FAWCO is there to support and help its Member Clubs through a number of programs and through frequent communication.
FAWCO Reps share information about FAWCO with their clubs,

Club Presidents can get support from the Club residents Coordinator, network with other Club Presidents, and have access to club development resources,

Regional Coordinators who facilitate communication between clubs in each of the 11 regions worldwide and help to organise Regional Meetings. AWGLR is in Region 3 which comprises all clubs in France and Spain

See a map of FAWCO Member Clubs worldwide.
US Issues
FAWCO's US Issues Committees can help you and provide information on US Citizenship, Tax and Banking, and US Voting from Overseas issues and endeavours to work for more effective representation in Washington. If you are an American living overseas and need help with any issues on your rights and responsibilities as an American citizen, please access the US Issues page on the FAWCO website.

UN Issues
FAWCO is a United Nations-accredited non-governmental organization (NGO) with special consultative status with the UN Economic and Social Counci (ECOSOC). AWGLR member, Peggy Rigaud was significant in obtaining this status. This is a link to an article published in 2017 in the FAWCO publication, The Forum, which celebrates 20 years of consultative status and engagement with the UN, highlighting an article previously written by Peggy in 1997!
FAWCO has representatives in New York, Geneva, Vienna, Athens and Bonn. FAWCO UN reps disseminate information about the UN and Agenda 2030 (the UN Sustainable Development Goals) to FAWCO members, attend UN meetings on behalf of FAWCO, and advocate to improve the lives of women and girls in the areas of education, environment, health, and human rights.
Global Issues
FAWCO's Resolutions and Recommendations for 2017 - 2019 reinforce the commitment to improving the lives of women and girls globally in the key areas of education, the environment, health and human rights. The FAWCO Global Issues Teams focus on these four iareas.
If you want to get involved with any of the Global issues teams or feel that you can contribute to their publications, please visit the Global Issues section on the FAWCO website and volunteer.
The Target Program
The FAWCO Target Program offers opportunities for Member Clubs to help make a global difference. The program generally:
Follows a three-year cycle of issue awareness and education, project selection, fundraising, project monitoring, review and evaluation.

Demonstrates the power of FAWCO Clubs working together toward a common goal.

Increases knowledge and awareness of global issues affecting women.
The FAWCO Board, in consultation with The FAWCO Foundation Board, chooses Target Issues on a revolving basis through our four areas of interest: Education, Environment, Health and Human Rights.
Click on the following link to access information about the Target Program and see the FAWCO articles section to view information about the current Target Program 2016-2019 (Hope Beyond Displacement) in the area of education.

The FAWCO Youth Program
The FAWCO Youth Program established in 2013 promotes cultural understanding and raises awareness of global issues in our youth and helps them develop into responsible and caring global citizens.The Program includes Cultural Volunteers and the FAWCO Youth Ambassador modules.

The FAWCO Foundation
The FAWCO Foundation is the philanthropic arm of FAWCO and works tirelessly to fulfill its purpose to implement and aid in the global community, specifically through charitable, scientific and educational programs; to support the rights of women and children throughout the world and to raise awareness of global concerns and issues. 'The FAWCO Foundation listens to your voice, the voice of the Member Clubs, and supports your projects, programs and passions. The FAWCO Foundation is your foundation.'
The FAWCO Foundation Development Grants Program (DGs) has a far reaching effect on the lives of women and children worldwide; from small villages to large cities. Recipients have been divided into five geographical areas - Africa and The Middle East; Asia; Australia and the South Pacific; the Caribbean, Central and South America; and Europe. FAWCO Member Clubs may nominate two projects or programs in two different DG categories. DGs are projects and programs known by the nominating club and have mainly aided women and children in developing countries. Recipients are chosen by majority vote of the Member Club. Development Grant Application Timeline.
The FAWCO Foundation Education Awards Program offers annual awards to Club members and their children to reward and honour academic excellence and achievement. There are generally eight awards available but the Foundation may adjust the program to address the needs of members and their children. The Foundation Awards Program is open to all FAWCO and FAUSA members and their children, regardless of nationality, and regardless of whether or not the affiliated Club has made a contribution to The Foundation's programs. The Dual Cultural Award is also available to members' grandchildren and has its own specific nationality requirements. Education Awards Application Timeline
AWG generally makes a small contribution (around 100 USD) to the FAWCO Foundation each year. AWG has been the recipient of numerous Development Grants since the program was established. I would encourage you to appy for these awards. If you need help with the application process, you can ask your FAWCO rep.
Internet shopping to support the FAWCO Fondation
Remember:Shop at AmazonSmile http://smile.amazon.com or www.iGive.com/FAWCO and The FAWCO Foundation will benefit from every purchase you make, at no extra charge to you.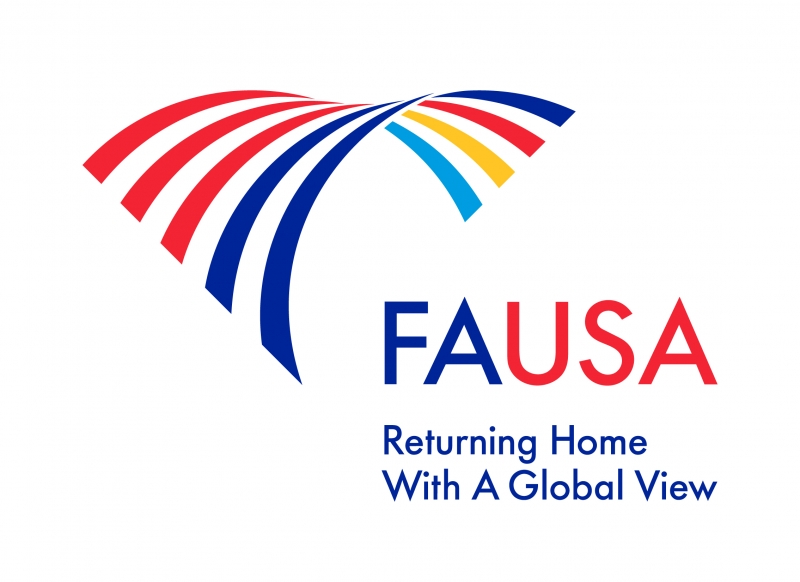 FAUSA–FAWCO Alumnae USA–is an association of individuals who have lived abroad and who have returned to North America.
FAUSA membership is open to individuals and couples, many of whom were members of FAWCO Member Clubs whilst living abroad. FAUSA can facilitate the repatriation experience. It serves as a resource for information, and helps members maintain international links and provides an immediate social network .
Click here to read the latest Fawco News and explore more information about FAWCO and its publications, AWG's involvement with FAWCO, in other sections on our website.
AWG and FAWCO
AWG was founded in 1986 and became a member of FAWCO in 1987.As the club is a member of FAWCO, it means that all individual AWG members are also members of FAWCO. FAWCO is an invaluable resource for our club and connects us with American and international women's clubs around the world. FAWCO provides a global reach and vision and has many support tools that can help with club development.
AWG pays a small annual fee (dependent on club membership numbers) to be a member of FAWCO and also a fee for FAWCO to host our website. The fees are a small price to pay for being part of a global network of inspiring women. The webhosting gives us a presence on the FAWCO website which may be the first port of call for potential new members to our club, people who are moving to our region. AWG has a FAWCO representative who is responsible for disseminating important information from FAWCO to club members on global issues, informing members of how FAWCO can benefit our club, representing AWG at FAWCO meetings and conferences and ensuring our voice is heard.
15% of AWG membership funds is allocated to help the FAWCO rep and or the AWG President attend FAWCO Regional Meetings, Interim Meetings or the Biennial Conference. In addition, the FAWCO rep hosts a raffle at Thanksgiving and the funds raised are FAWCO specific.
FAWCO BOOKS- A
nother of AWG's fundraising efforts is the sale of used books.
Members donate books, and the club resells them for one euro each. These funds are ear-marked for FAWCO, either as part of a club donation, or to help pay for the FAWCO rep to attend the annual conference. A large selection of FAWCO books are available for you to browse at your leisure at our clubhouse. The FAWCO rep also brings a good selection of books to major club events such as Thanksgiving, Welcome Back and End of Year Aperos. If you have any books to donate, please contact your FAWCO rep.